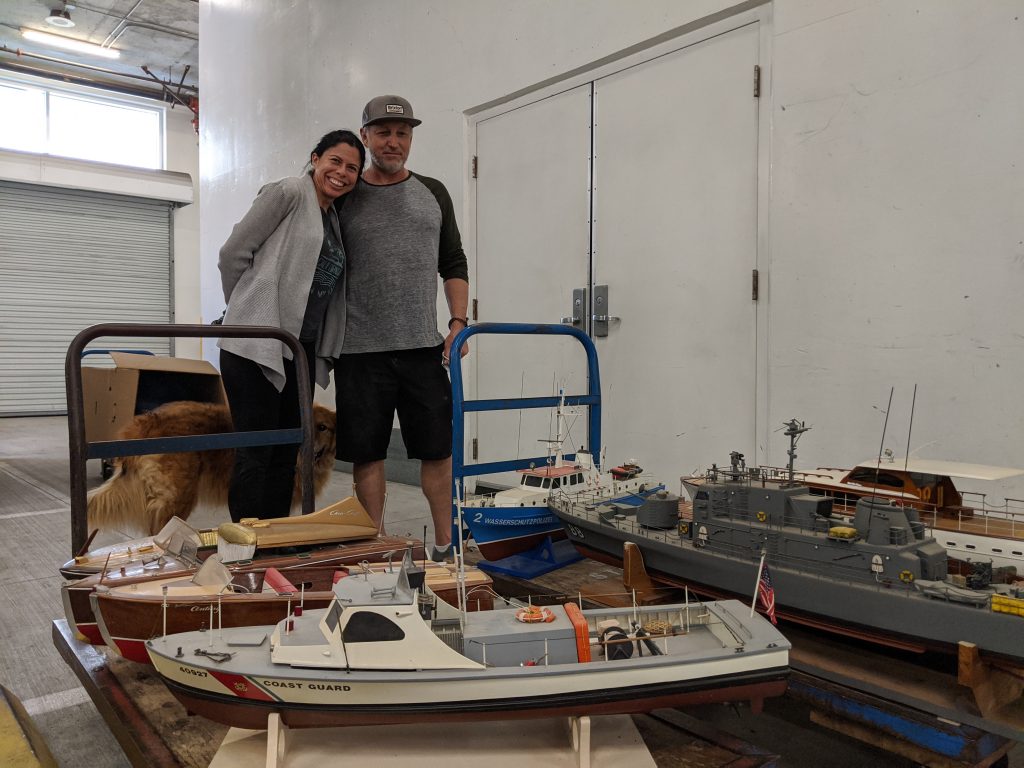 I want to offer a shout out to Kerry Law, who reached out to our fearless leader with a generous offer to donate some beautiful RC boats made by her extremely talented dad. All of the boats appear to be meticulously crafted and engineered, needing only some minor maintenance and radio gear to get them ready for the pond. This was a fabulous gift, and it will boost our recruitment efforts when they are brought to the pond and run. Shown are the two scale models I received today. To my right is a Coast Guard utility boat, and to my left is a German Wasserschutzpolizei boat. These boats patrol the waterways, lakes and harbors of Germany around the clock. –Rob Wood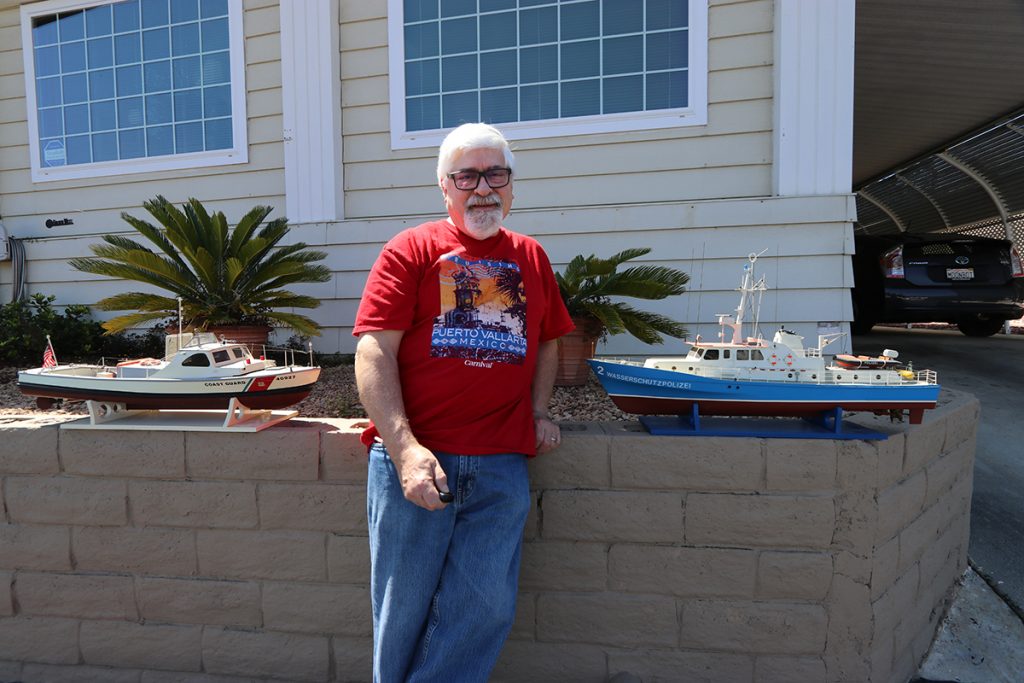 Kerry, a huge thanks to your family. Your dad was clearly a master craftsman. I spent much of the weekend with a smile on my face as I updated two with modern running gear, cleaned, greased, and tested them.
Berkeley Chris Craft Cobra (Built by Pete Law 1994) 1:8 Scale (1 1/2″ = 1′) Length: 31″ Beam: 10 3/8″
Sterling Chris Craft 63′ Motor Yacht (Built by Pete Law 1984) Sterling kit B-11M 1:19 Scale Length: 40″ Beam: 10 1/4″
A huge thanks from Mark Weber! (Check out Mark's video if their first test run.)
Originally, club member Ken Wilson planned on picking up the Sterling 63′ Motor Yacht. However, that quickly turned into a trade for Mark Weber's dusty Emma C Berry RC sailboat (Built by Ed Sayres). In other words, the donated boats indirectly got other models into the right hands to make sure they see the sun and Pond again.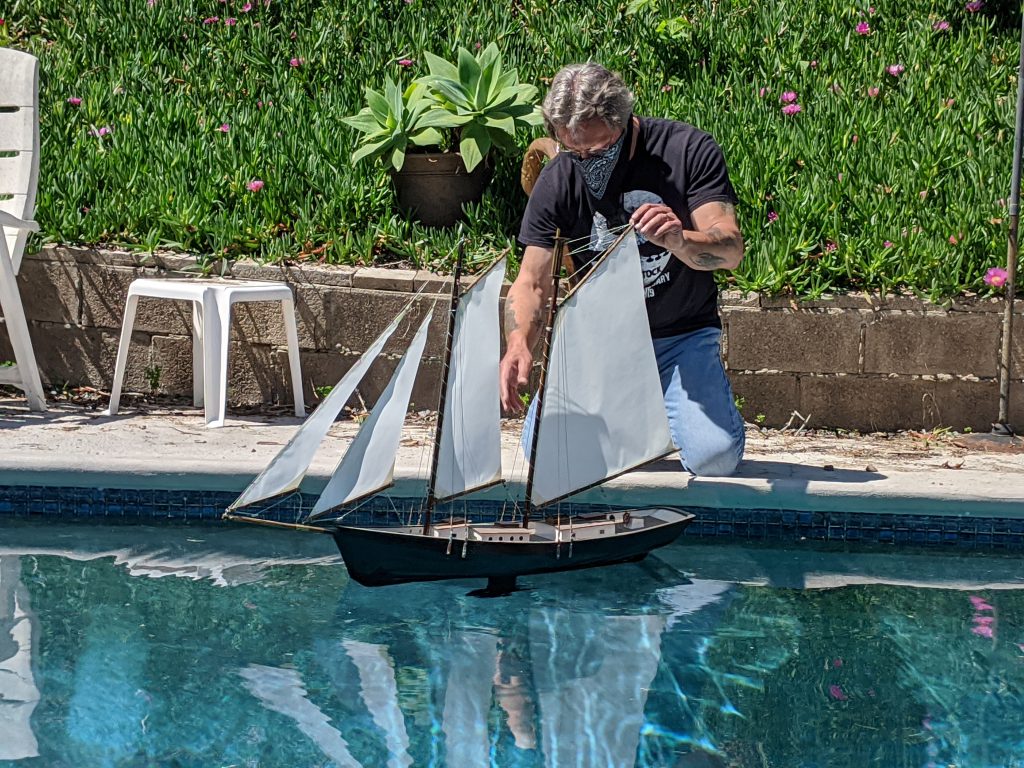 Other overjoyed recipients!
Thanks Kerry! We have the upmost respect to your dad Pete Law, a master craftsman.