What a fantastic way to kick off the 2021 Summer Sailing Season! Conditions could not have been any more challenging for a full afternoon of non stop competition. The pond wind gods (or demons) delivered an entire banquet of conditions during the 12 race series. The first 4 races the wind seemed hopeful but down right puffy and shifty. Middle heats sailors were served telltale teasers that just barely satisfied a craving to move. By late afternoon the big wind finally filled in and everyone was on their rails. Fun conditions and a very competitive fleet. Our protest station was vacant as any rule infractions were settled with sorries and turns. Nice racing!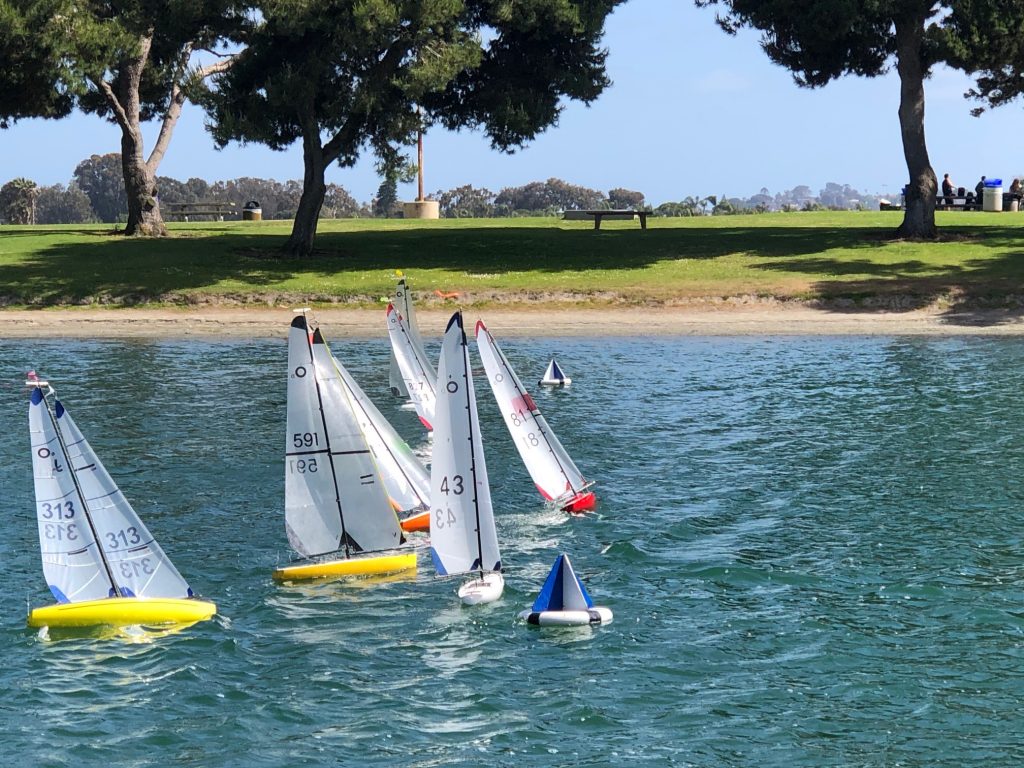 Fred Rocha and Greg Williams deserve a standing ovation for promoting, organizing and executing a perfect regatta. RD Fred set the marks and called the days courses with NCR precision. Sailors had lots of water to navigate with a comfortable starting line near the east end of the pond. Offset windward marks on the far west shores. A leeward gate all the way to the east shore and a mid basin offset that also served as a finish line. Great Course!

We had a great turnout of ODOM skippers with varied skill levels. They all seemed to get along on the water with few fouls. Thank you all for your Corinthian Spirt! Check out the scores.. One point separating first place Ken Campbell and second place John Castelli who "claims" this was his first race in 2 years! Our less experience sailors learned a lot today and had a chance to sail with the best. Congratulations and thank you for your participation!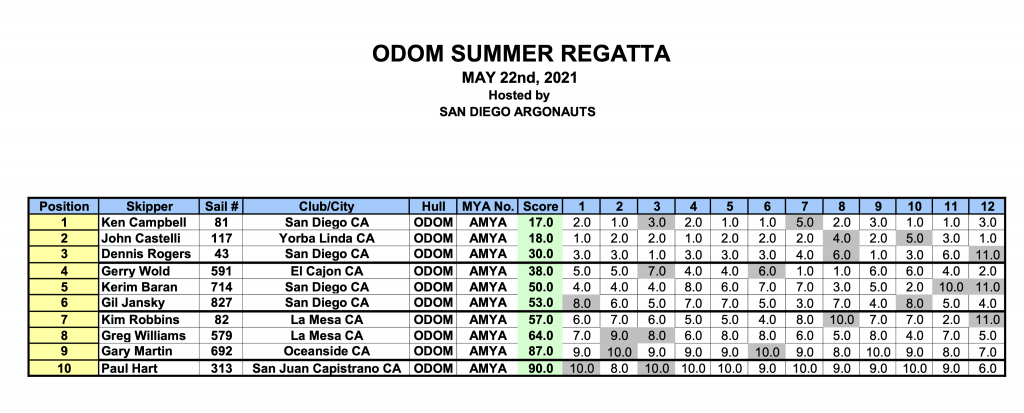 Lets build the ODOM fleet back up- because It IS a FUN boat to sail!
A special thank you to Kerim Baran for spectacular drone footage from the last 20 minutes of race 11 and race 12. A very cool perspective!