It was a cloudy kind of cool May gray day the wind ranged between 0-9mph from the wsw x w x sw x nw x w x s x straight down. The turnout was decent 5 IOM's and 13 95's. For the most part the sailing was fair, only a few people missed taking a turn when they should, have hopefully they will fix that in the future. I want to send a huge vote of thanks out to Gil, Pat, and Ken for their help. Without people that step up we're sunk! Kim 5/15 RD
Thank You RD Kim Robbins.
Thank You Scorekeeper Ken Campbell.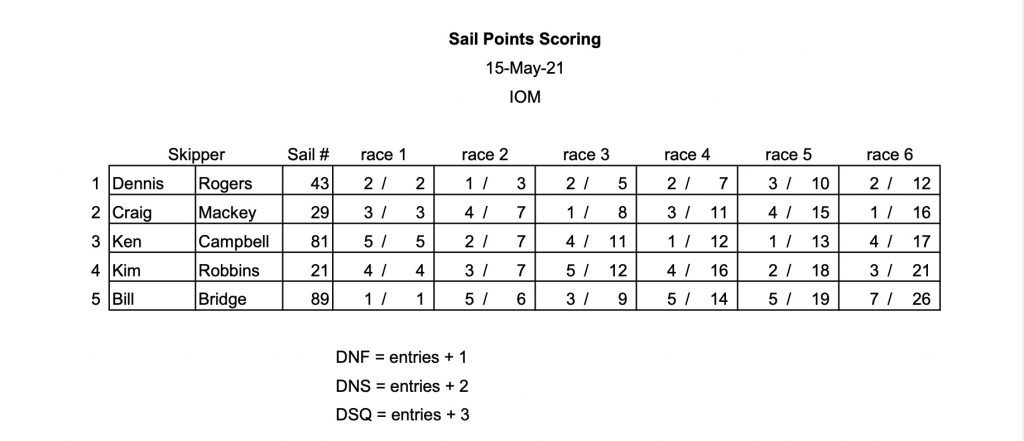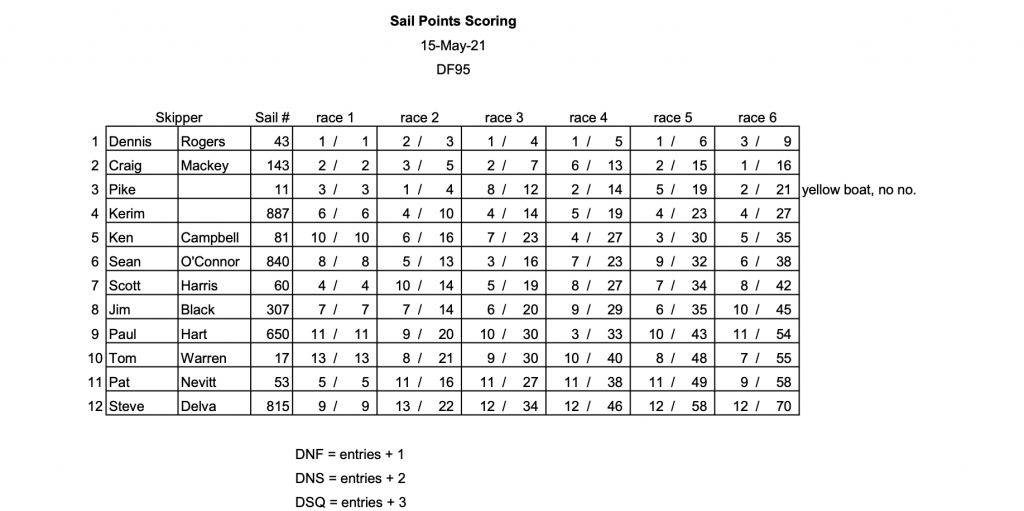 SPECIAL THANKS TO KERIM BARAN FOR GREAT DRONE FOOTAGE OF MAY 15 RACING.
And here are some videos from the IOM races:
Race #4 (videos 1,2,3)Race #5 (videos 4,5,6)