Yes!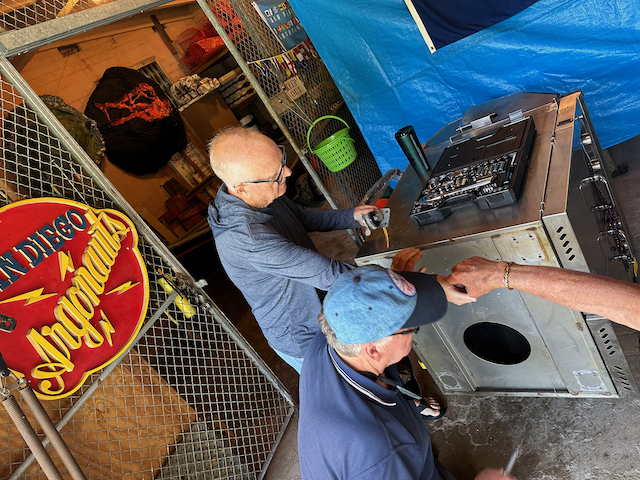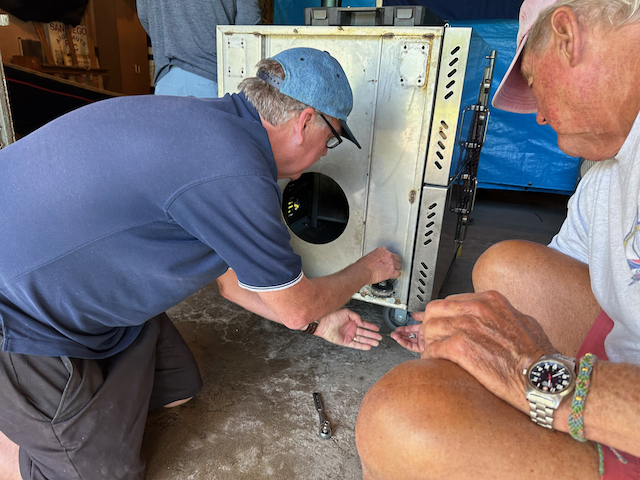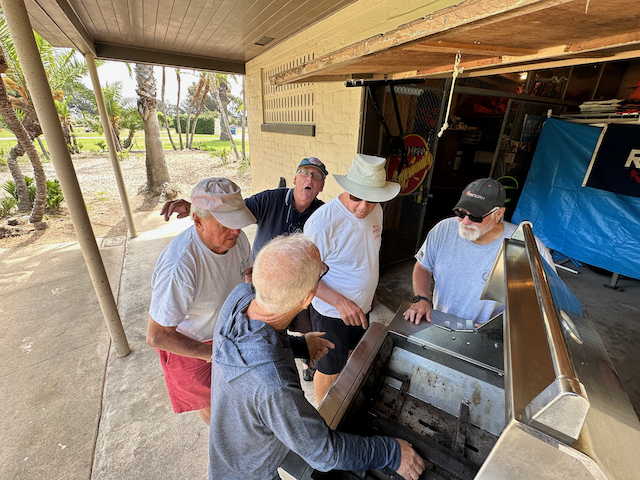 We had at least 6 adults attempting to mount our industrial strength BB Grill on a mobile unit (dolly). One person was being instructed by 5 professional observers! Truly great entertainment and worth the price of admission!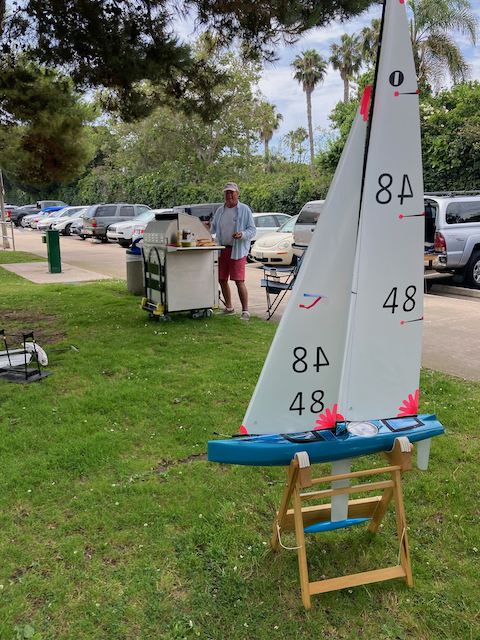 We actually had a fun day of sailing with a nice mix of fleets on the water. DF95 were well represented. IOM's, ODOM's and Soling 50's all made for some good tune up racing. The day culminated with Bob Williams cooking up some of those fantastic HOT DOGS! One heck a good day!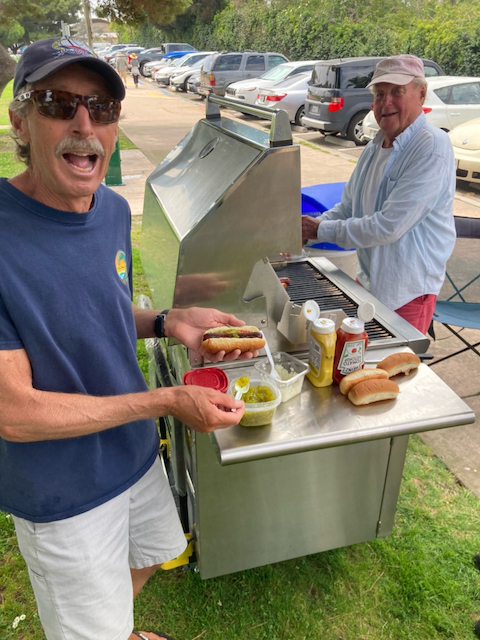 Our traveling grill adventurers are rumored to be more frequent so don't miss your next opportunity to score a fun day of sailing and one of Bob's famous hot dogs!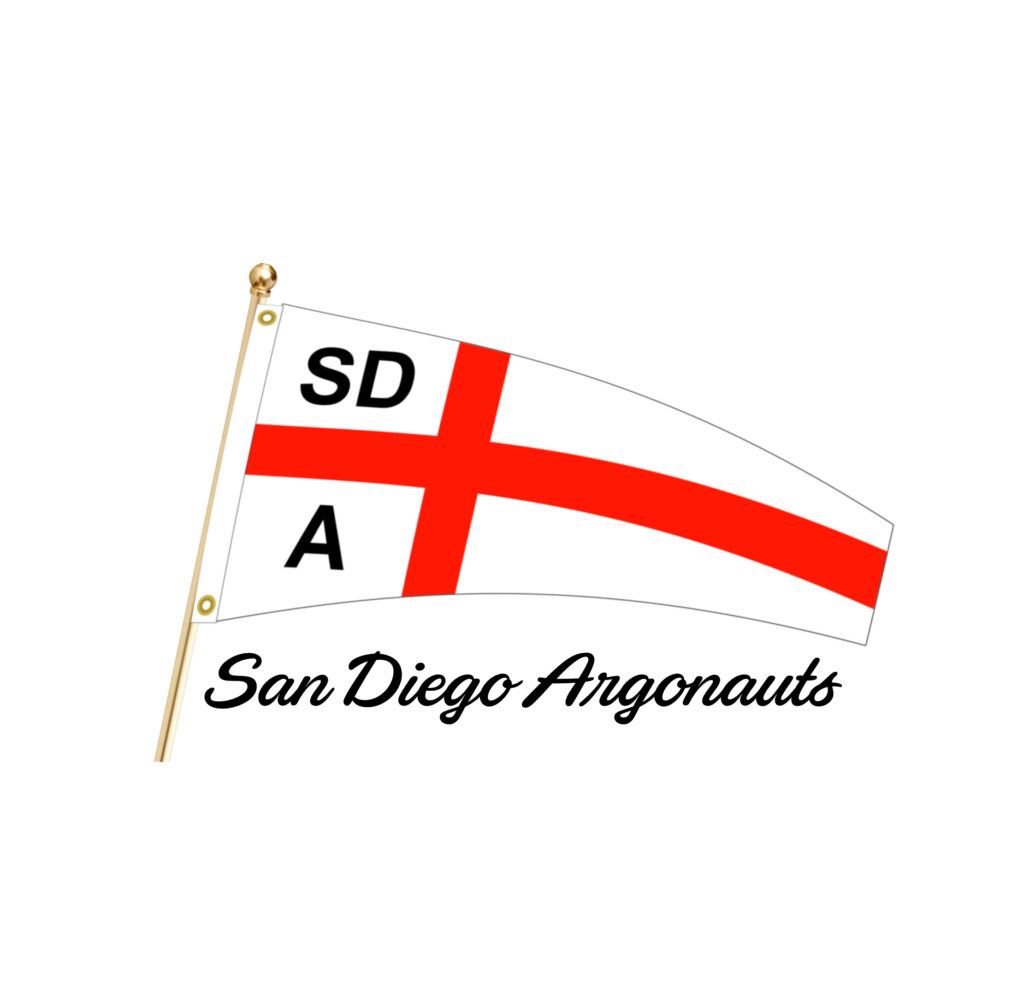 SEE YOU AT THE POND!