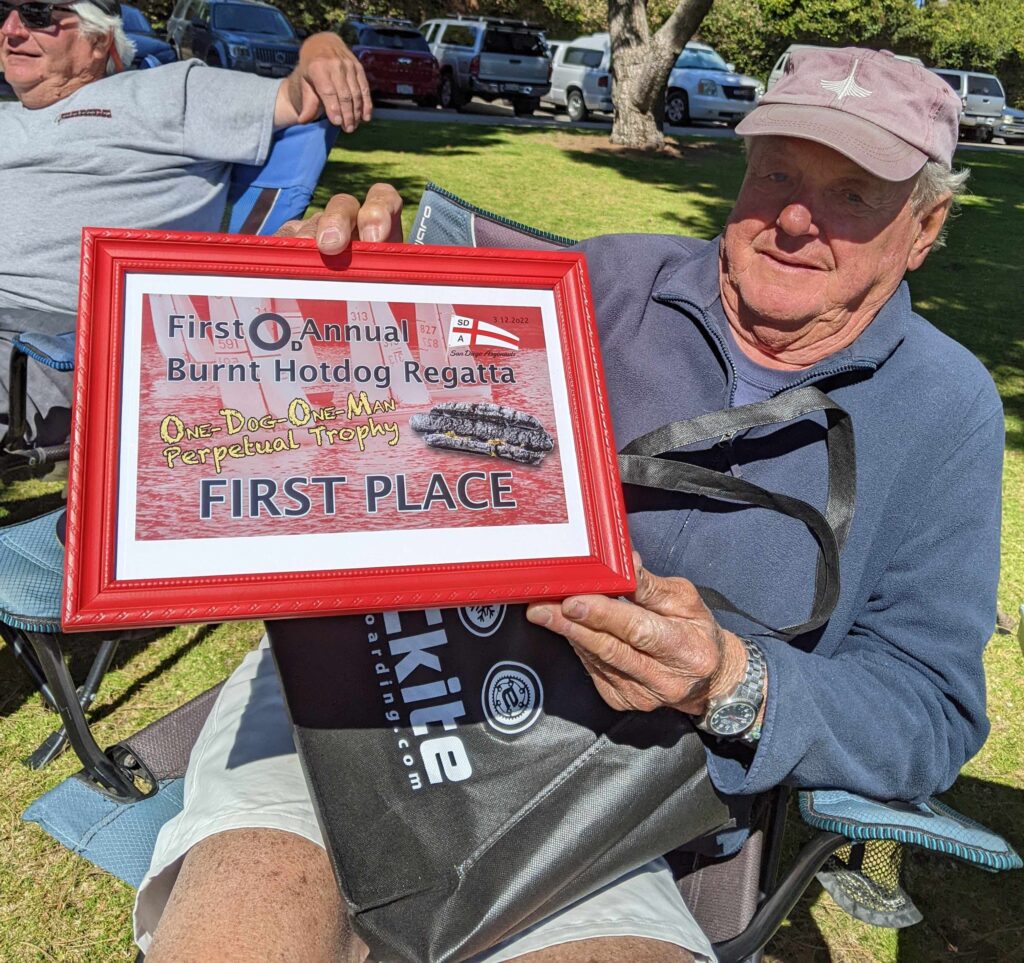 The First Annual ODOM Burnt Hot Dog Fun Race was attended by 7 eager skippers with intentions of capturing the illusive perpetual award. Kim Robbins set an excellent course. Ben Reeve our RD extraordinaire managed a total of 12 races with 2 throw-outs, in fairly consistent winds. An active and festive "peanut gallery" had a great time watching and commenting on the races.  Was that Irish music I heard playing pond side?? Everyone seemed to be having a really good time!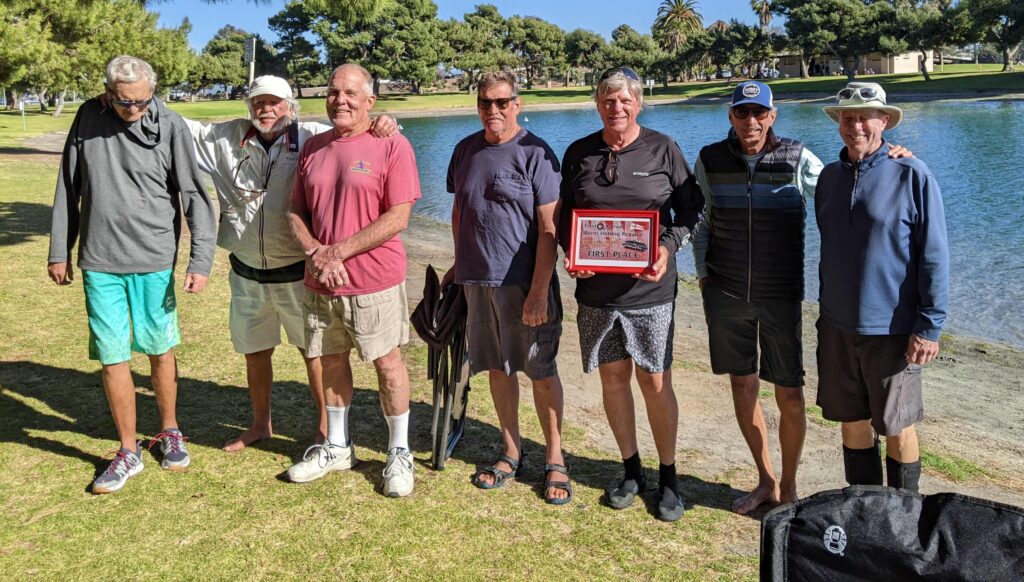 After a fun day on the water Bob Williams fired up the grill as skippers enjoyed hot dogs and great camaraderie!
We thank all our volunteers that consistently lend a hand to the various activities that support our club. Your dedication is appreciated!