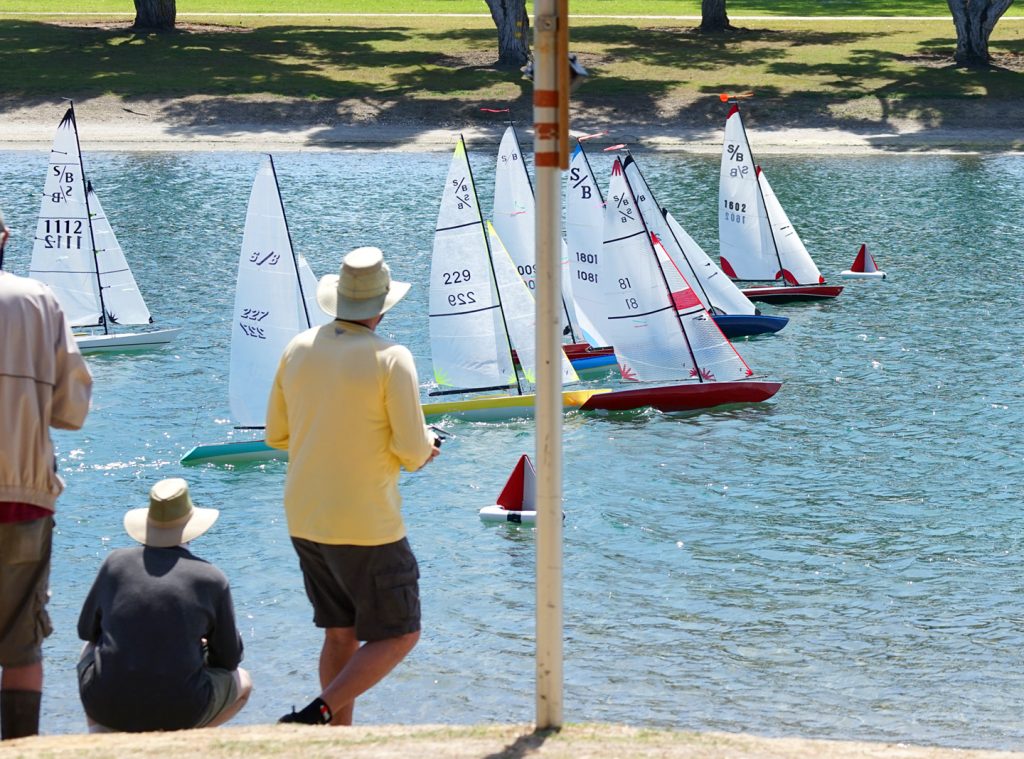 Notice of Race
Present by The San Diego Argonauts – AMYA #8
2019
Santa Barbara Summer Fun Regatta
When: Saturday August 24, 2019
Where: Mission Bay Model Yacht Pond, San Diego CA
Schedule:
8/24/2019: Saturday
09:00 —– Late Registration and Check-in,
10:00 —– Skipper's Meeting
10:30 —– Warning Signal
11:00 —– Race
13:00 —– Lunch, or as determined by the PRO
16:00 —– PRO'S discretion to continue (wind conditions factor)
Race Chairman: Tom Gardner, Commodore, San Diego Argonauts
PRO: Tom Gardner, tgardneocen@att.net or 760 390 0105
Protest Committee: TBA
Scoring & Timekeeping: Glenda Gardner, or as determined
Administration: The San Diego Argonauts
Rules: This regatta is governed by the RRS 2017-2020, HMS 2016, Santa Barbara class rules, San Diego Argonauts Season 2019 Sailing Instructions. (sandiegoargonauts.com)
Eligibility: This regatta is open to all Santa Barbara class boats.
Registration and Check In. Late registration is available on-site registration the day of the event. Check-in with the Scorekeeper includes checking the skipper's name, sail numbers, and a request for email if not already available. Please note your frequency if other than 2.4GHz.
Measurements and Weight check: none
Scoring & Racing System: Low Point scoring will apply in a single fleet format. Scoring in accordance to RRS Appendix A. The number of races will be no less than 12 with 2 throw-outs.
Breaks between races will be determined by the PRO.
Entry fee is $15 per boat. This includes your morning coffee and lunch and beverages for the day and awards. Entry fees are payable by PayPal or by check made out to San Diego Argonauts.
Entry Deadline: Friday August 23, 2019. Late entries will be accepted on the day of the event. Late entries will be Charged $20; cash or check.
Pre-Registration & Fees: Pre-registration will help the Race Committee and organizers to plan the event effectively and eliminate any potential conflicts. A lunch meal (great sandwiches) is planned and you may order yours as part of the Registration. Registration is available on the Argonauts Website: or Facebook page, or on the AMYA Race Schedule page for August 2019. All sites allow for registration and payment with PayPal on the JotForm provided. https://form.jotform.com/90276573638972 Please register early for this event.
Registration by mail. Entry fees can be by US mail, please send the registration form (below) along with a check for $15.00 made out to San Diego Argonauts and send to:
Tom Gardner, 2821 Ocean Village Way, Oceanside Ca. 92054
Awards: Prizes will be awarded to the first 3 positions.
Liability: All those entering or taking part in this regatta do so at their own risk and responsibility. The San Diego Argonauts & any other parties involved in the organization of this event, disclaim any and all responsibility whatsoever for the loss, damage, injury or inconvenience that may occur to persons and or goods, both ashore and on the water, as a consequence of entering or participating in the event covered by this NOR.
Conduct: Unsportsmanlike behavior can reflect negatively on the sport. The San Diego Argonauts, in partnership with AMYA seek to provide a sailing environment that is respectful to all competitors and free of hostility, and improper language. Therefore, Race Officials will, if need be, protest the party or parties for unsportsmanlike conduct in accordance with RRS 2 or 69.1. Penalties available to the Protest Committee include exclusion from the race in question subsequent races or exclusion from the regatta.
Entry Form
To the Participants:
At all times, the responsibility for the safety of their boat & themselves, including the decision to participate or continue shall rest with the competitors. By entering this event, it is deemed that you accept these conditions. Competitors are advised to ensure that they have adequate insurance that provides coverage for public liability and their possible injury in the State of California.
Name:______________________________
Address:_____________________________
______________________________
Phone: _______________________________
Email:________________________________
AMYA#:______________________________
Sail#:________
Hull design: Santa Barbara
As skipper of the Santa Barbara, sail # _________, I hereby declare that the vessel complies with all the rules of the Santa Barbara Class measurement requirements that are current as of this date.
By signing this entry form, I agree to all the terms & conditions set forth in the NOR.
Signature:___________________________________
Date:_____________________
Mail this entry form along with check to:
PayPal registration link https://form.jotform.com/90276573638972