Cool weather, thick stratus and spring time eddy breezes were the dominant forces at our sailing pond today with IOM and DF 95 skippers navigating the highly variable aquatic landscape!
VC Bob Williams motivated todays enthusiastic team of RD's and support team. Our group expresses genuine appreciation to Kerim Baran, Ken Wild and Steve Delva for RD duties and course setting. Ken Campbell's Racing Rules Clinic/Score keeper and  Bill Bridge and numerous other hands assisted with clean up!
We had a respectable showing of eight IOM skippers. Plus a generous showing in the DF 95 fleet, with twenty boats challenging the starting line. Thank you to all that participated!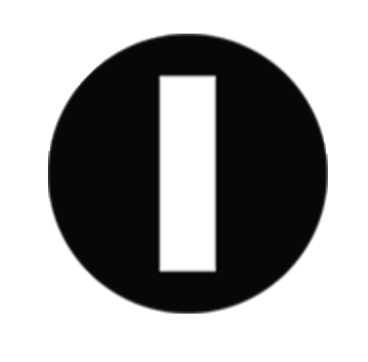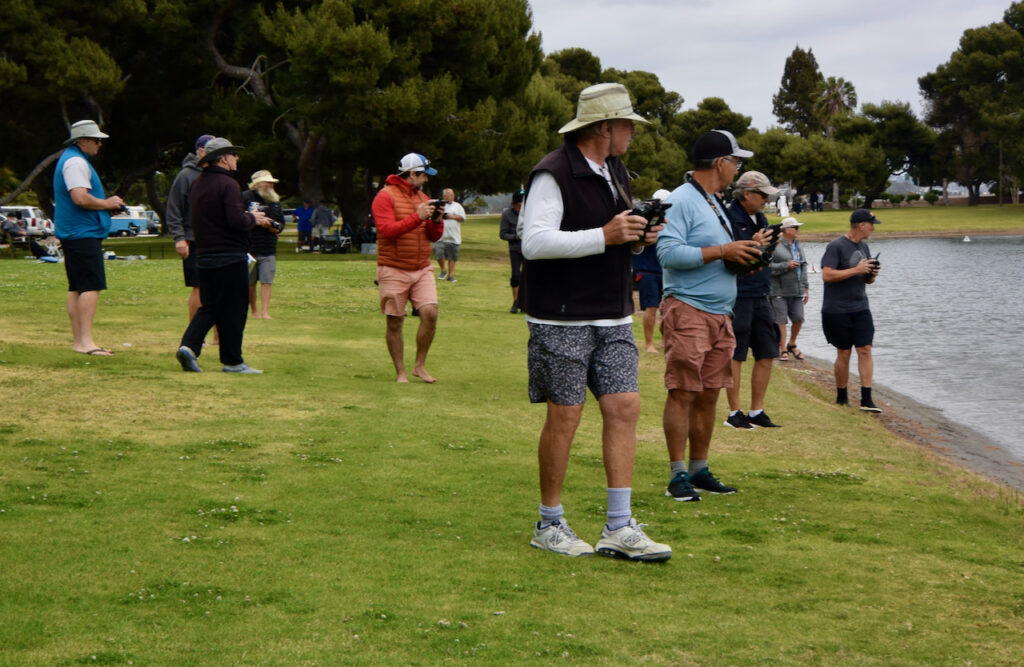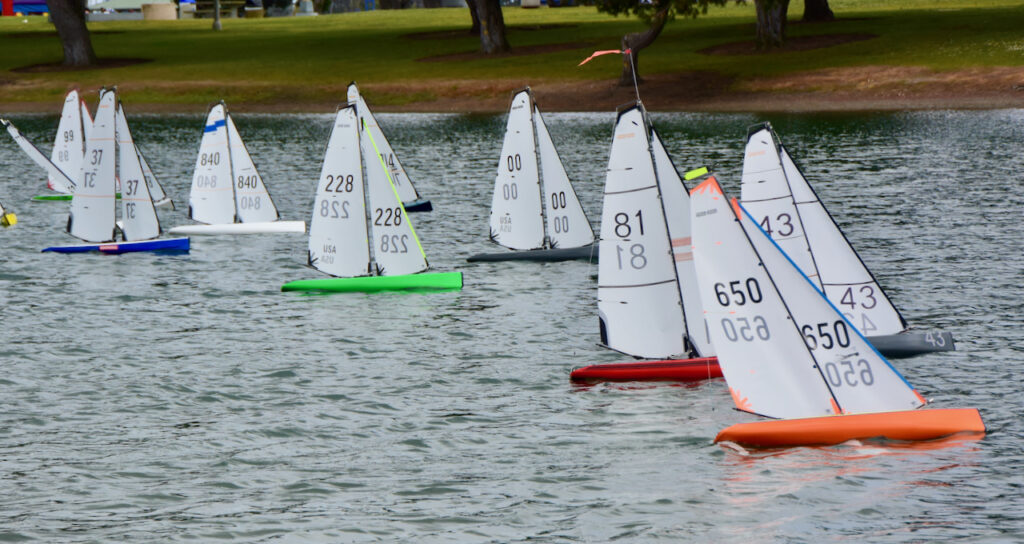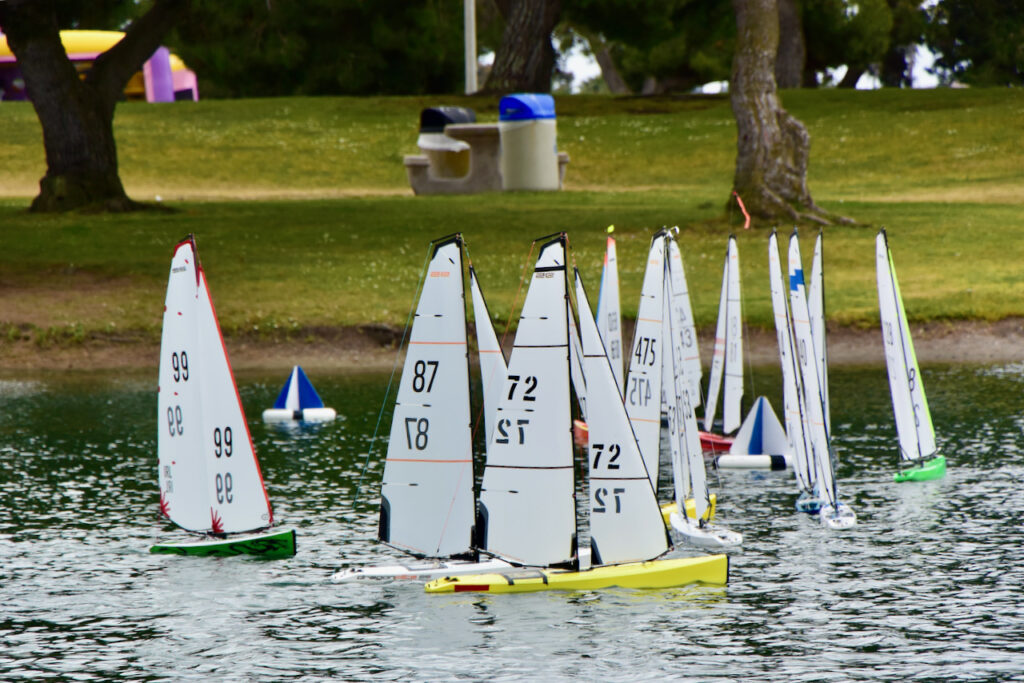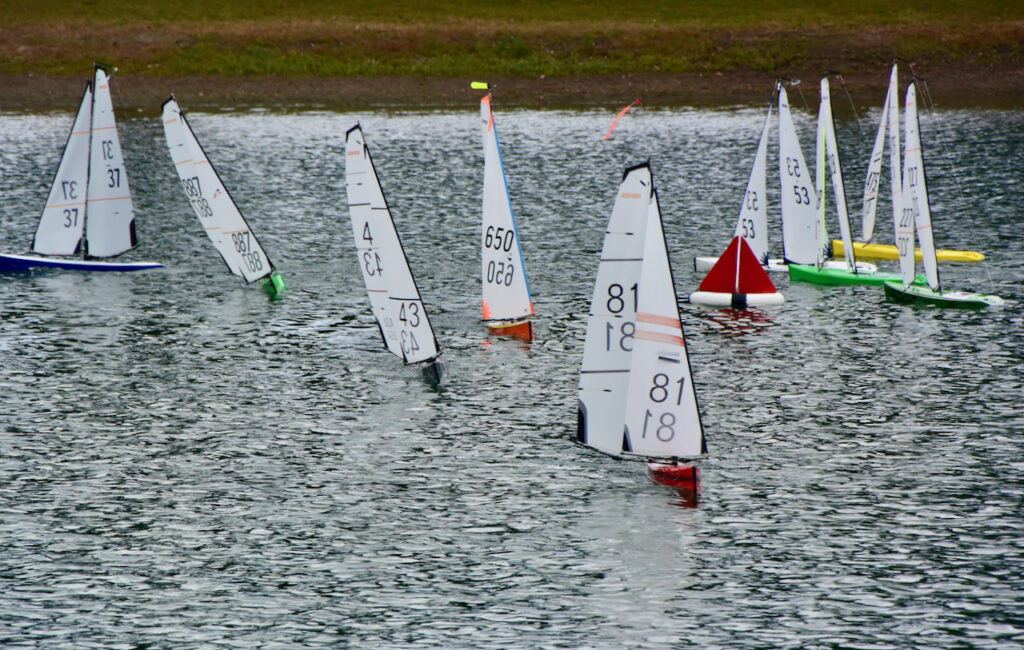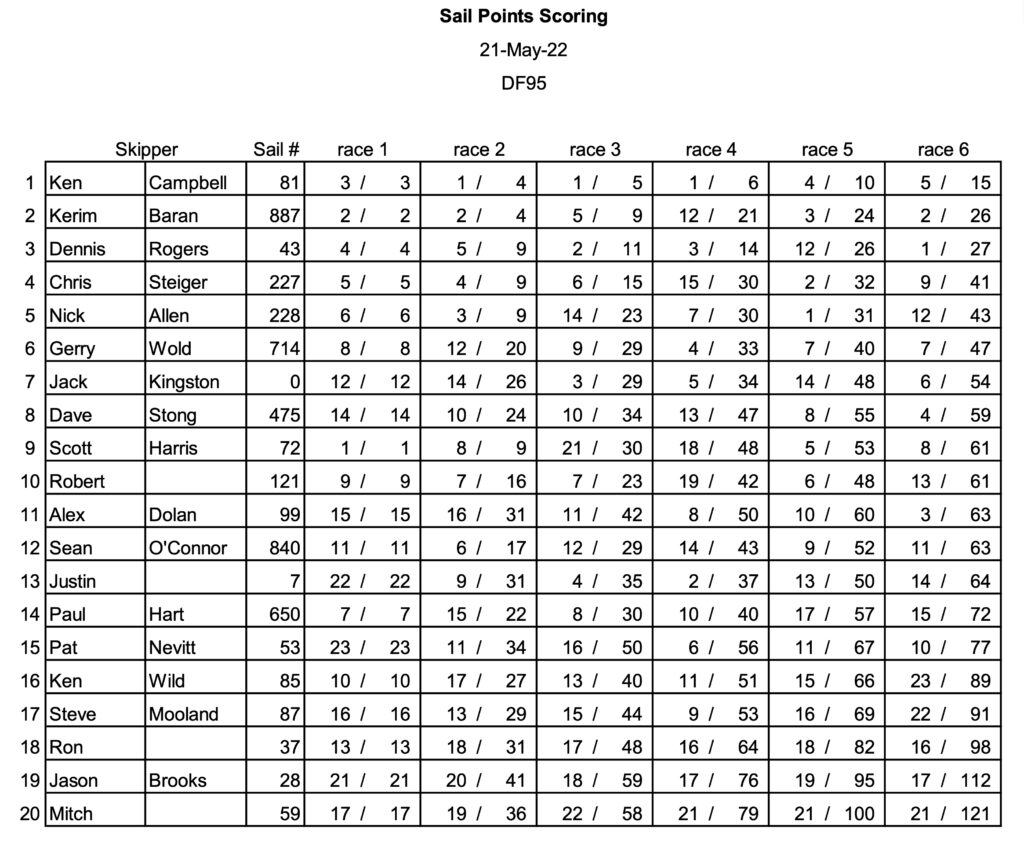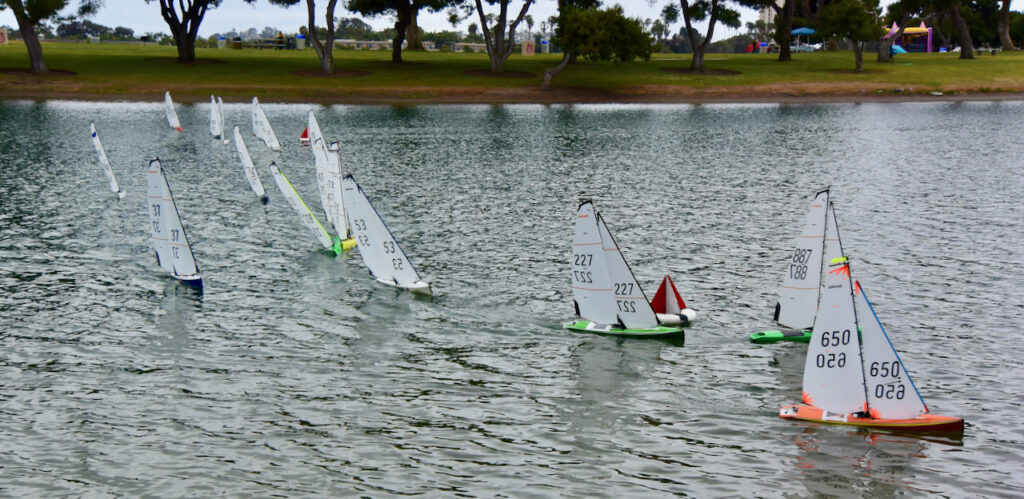 After a strenuous day of sailing skippers were treated to another great hotdog bbq at the boat shed. Thank you Bob Williams for another fun day at the pond!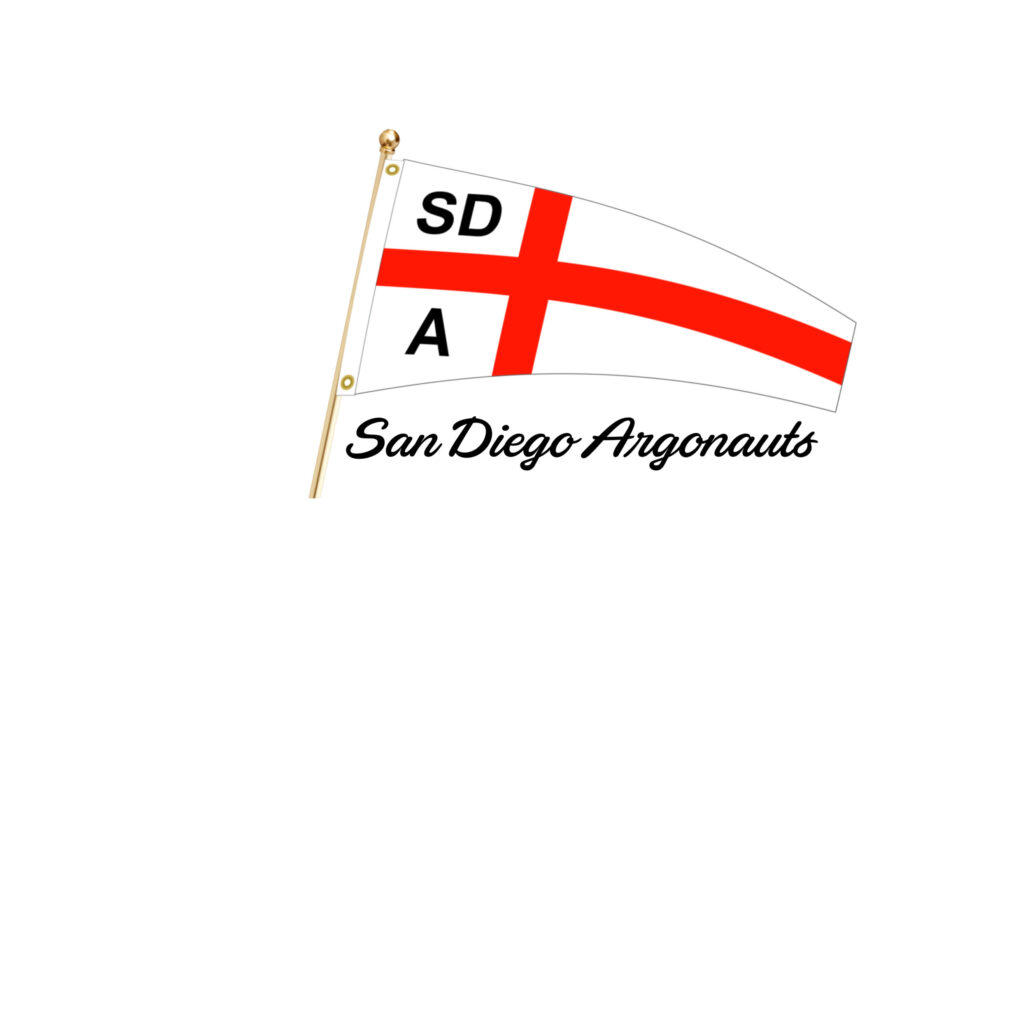 Smooth Sailing!