Cruising through May Gray continued..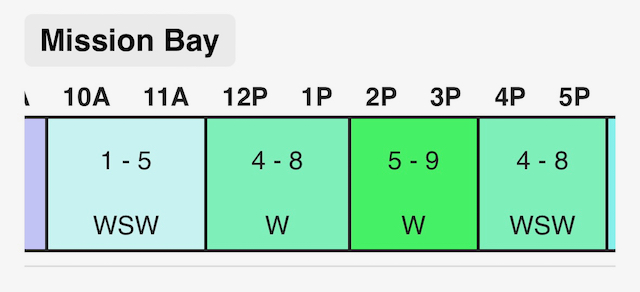 The Argonauts had a healthy turnout of IOM & DF95 skippers despite the prevalent overcast conditions. Winds were about as predicted but came up early with a surprising consistency. Ben Reeve-RD did a fantastic job managing the fleets and kept crews on their toes with a variety of courses. It was a good day on the water if you were lucky enough to avoid our floating green paddies!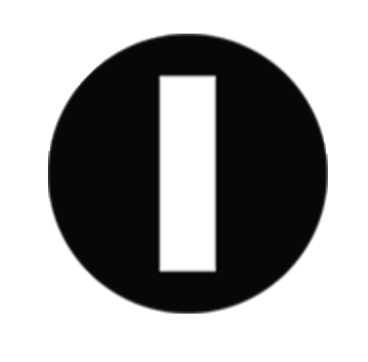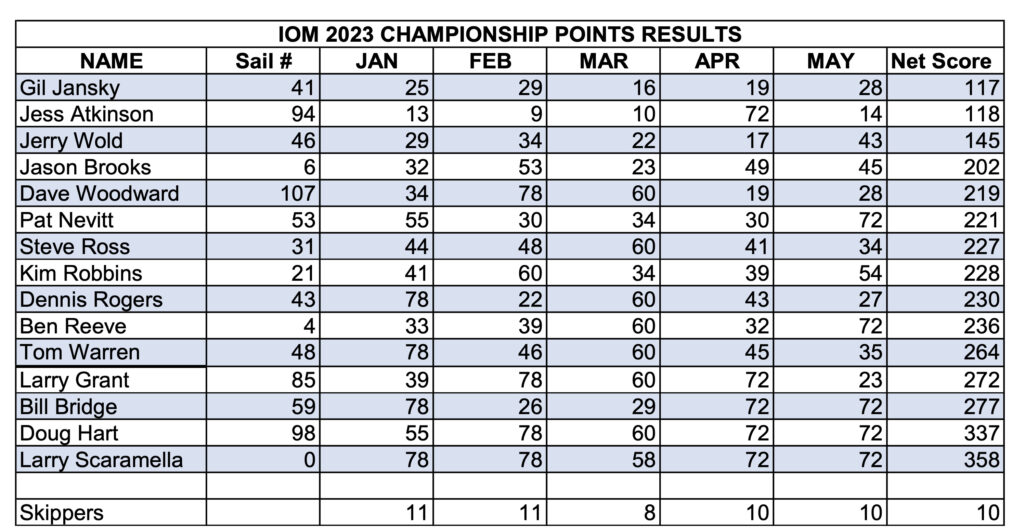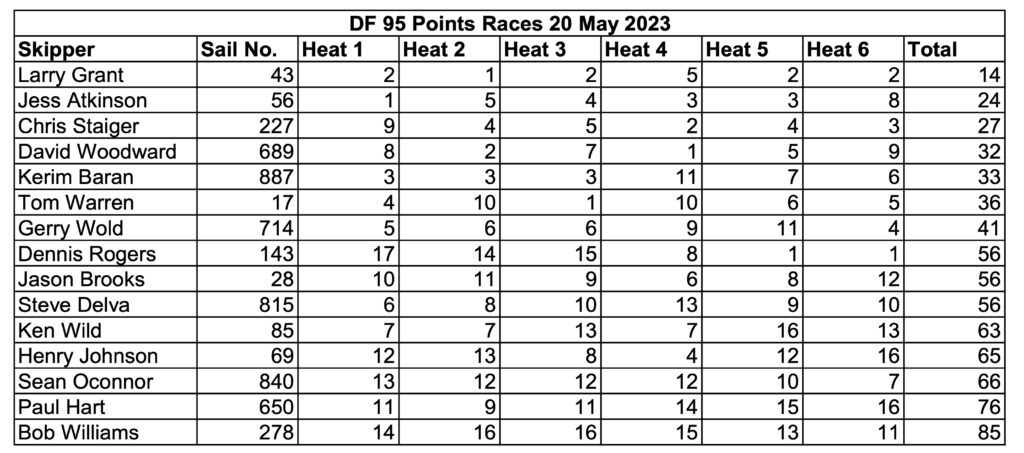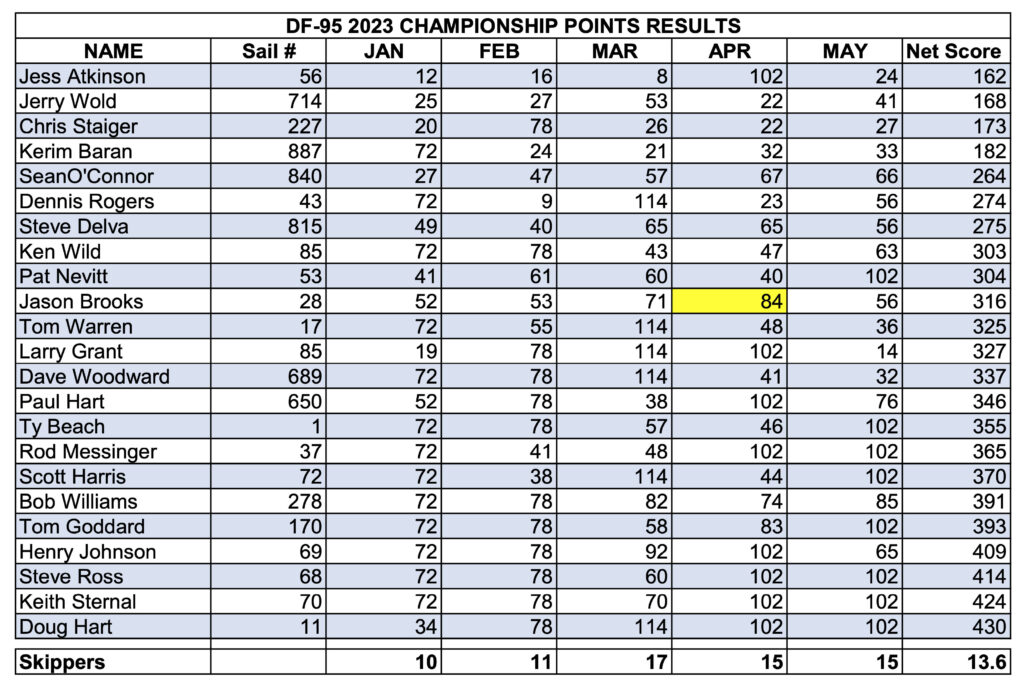 Special thanks to everyone that pitched in today! I know Bob Williams was calling sail numbers. Pat Nevitt, that is only a day out of surgery, produced these beautiful score sheets.. We appreciate your dedication and hope too see you back on the water soon! If I missed anyone that helped-I'll do a circle for you!
We are getting good participation with our club races and volunteers staff. That said we would like to reach out for more helping hands to share the load. Don't be shy.. It's actually more fun when you contribute to the activities..
A Special Report from todays Race Director:
Hey all – I little regatta report from todays' event.  
All went very well today and very improved sportsmanship from all competitors.  We had 11 IOMs and 16 DF95s on the lines today.  The biggest worry was slipping and falling.  Three skippers took a fall on the slippery shore.  We really need to organize another big RAKE FEST.  I promise to bring the donuts (even though I can't have any) if we want to set a day soon to do it.  
We had fair to good wind and a number of different bullet owners today.  Pat is working on the scoring and it will be out soon I am sure.  We mixed up the courses a little to try and keep the skippers on their toes (and not their butts from slipping).  I personally want to thank Steve for getting the shed ready, David helping with the boat setup, Gil for setting the marks, Bob and Steve with help scoring, Pat for scoring totals, and Chris and Steve for boat removal and clean up.  With all of this help the day went super smooth and ended quickly. 
Below are some photos from the little point and shoot camera I had at the pond last month.  Cheers! Ben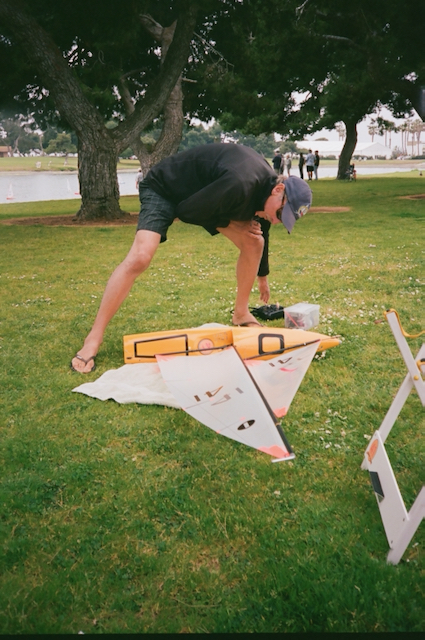 Smooth Sailing, Gil