The ODOM is our second featured class during San Diego Race Week. This craft has been a highly successful pond sailor due to it agile performance on the water, ease of handling and fleet popularity. This year our event attracted eighteen highly competitive sailors to our National Championship Regatta. All on the starting line at the same time!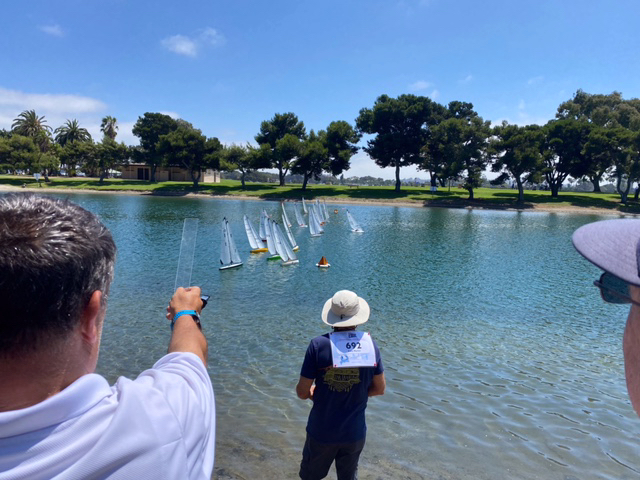 On both race days mother nature sent us a wind package from southeast and south. So sailors experienced some of the most challenging and variable winds our pond can offer, testing skill patience and determination.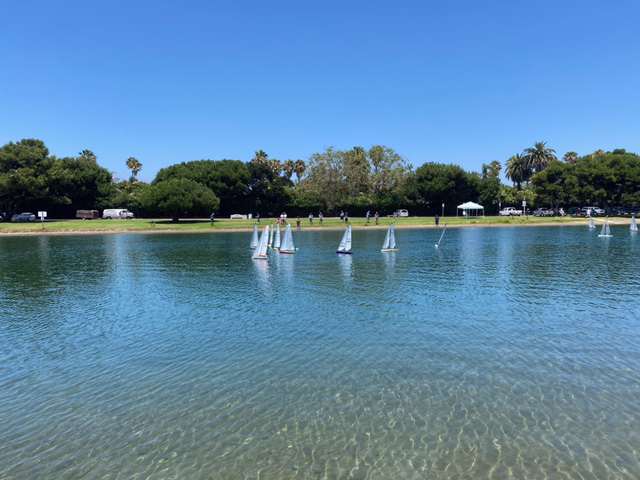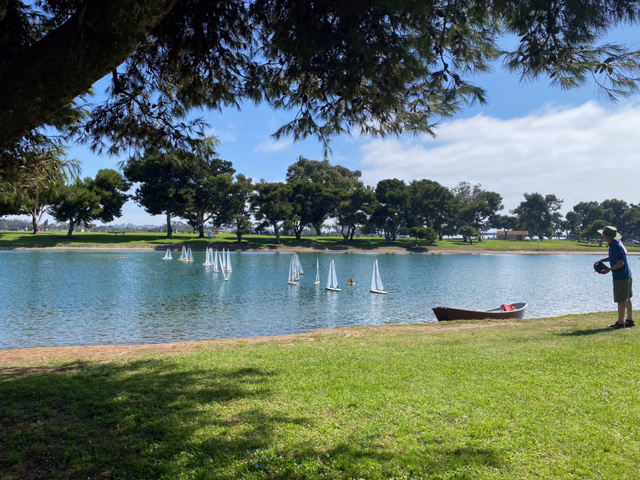 ODOM National Championship Regatta-Aug. 5- SCORES
ODOM National Championship Regatta-Aug. 6 -FINAL SCORES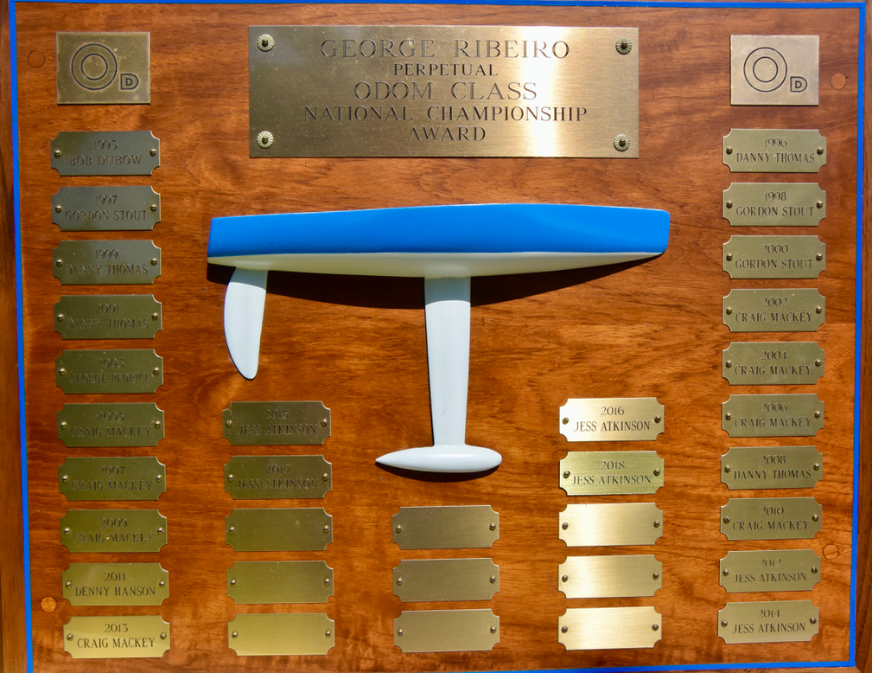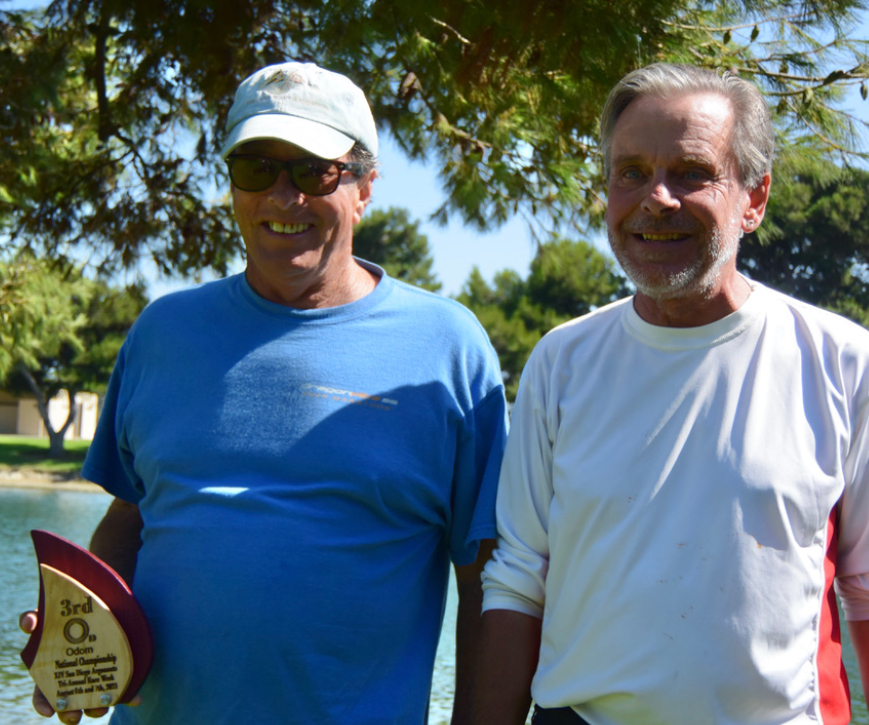 Honorable Mention Awards and Gift Certificates Thank You Midwest Model Yachting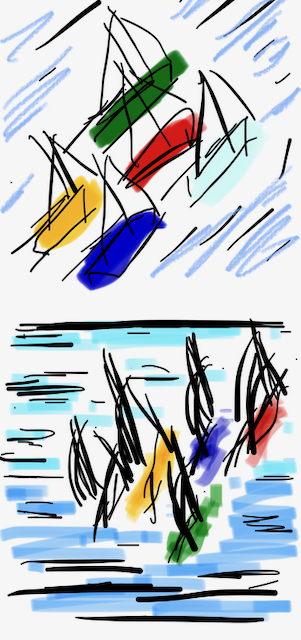 I scribbled this image in my airplane seat, just a week ago, while traveling back to my home town on Lake Michigan. My father was a passionate sailor and we were active in a very small Lighting fleet of 5 boats. I recalled the names of the skippers and the color of their boats. I remembered how everyone helped each other rig their boats to go fast and prepare for a fun day of sailing on the lake. There was a lot joking and playful poking. But everyone pulled together to make our little club better. Once on the race course it was all business. It was about getting around the course as fast as possible in a seaman like manner. In many ways the sailing was about pushing yourself to be better and having fun as a group. That was over 50 years ago. It is a special honor to be recognized with the Corinthian Award at the 2021 ODOM National Championship Regatta.. Keep Sailing-Gil
A special thanks to Ben Reeve, Bill Bridge and Greg Williams for their stelar assistance!
And thanks to our top gun pilot Pat Nevitt (and his instructor Ben Reeve for looking over his shoulder as Pat did his first flight) we captured ODOM Race #19 on drone footage, in a series of 4 videos.
RACE WEEK CONTINUES…
San Diego Argonauts Thank our Event Sponsors for their Generous Support of Race-Week Events and Activities.
GOOD LUCK and SMOOTH SAILING TO ALL PARTICIPANTS!!