In some neighborhoods green leaves are turning to amber and pumpkins baked into pies. With the shorter days ahead we look forward to trick and treaters at our doorstep.
I am certain, most will agree we are "lucky puppies" to live in San Diego where we can play outdoors year round. In October offshore breezes are frequent callers to our pond and teeshirts will soon be replaced with sweatshirts. A little light rain we will weather. But snow and ice are only imagined here.. So we sail on with a smile!
Thank You to Ken Campbell for informative rules clinics, diligent monthly scoring and accumulated 2021 scores. Thank You Ben Reeve for many RD duties that make racing on our pond fun. Helpful hands are always appreciated!
YEARLY STANDINGS FOR ALL FLEETS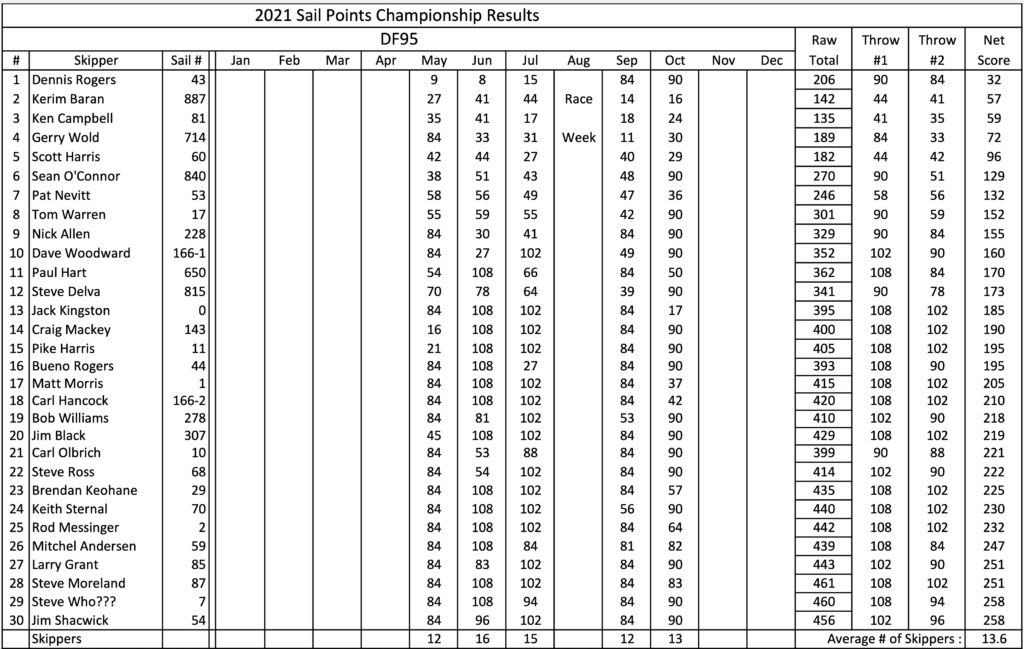 OCTOBER POINTS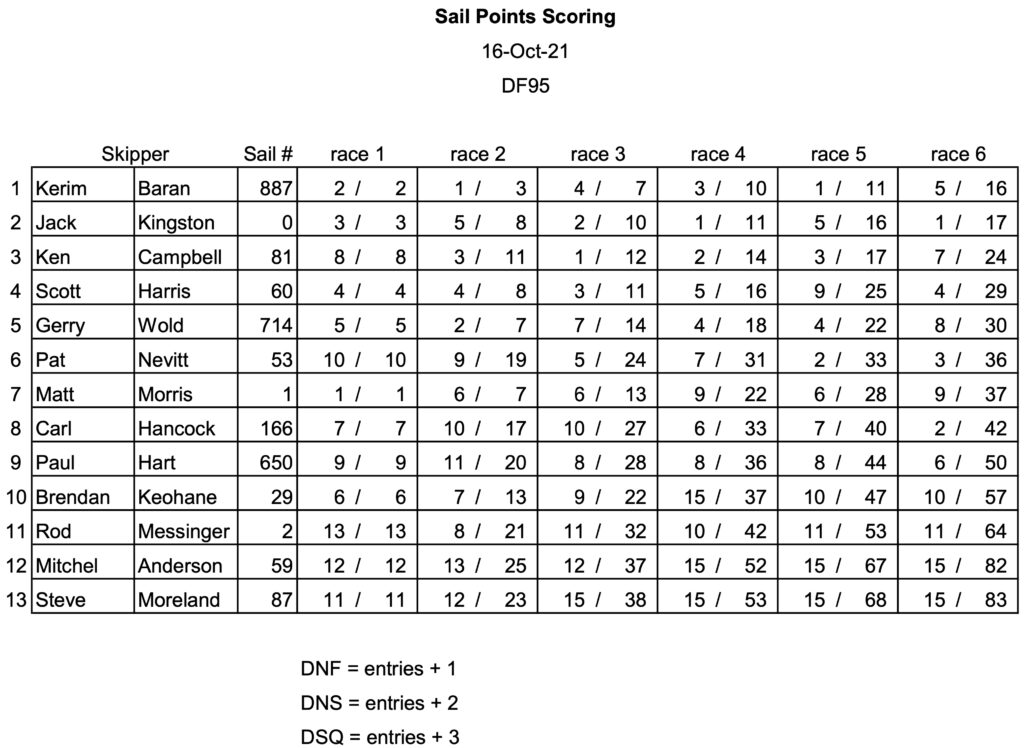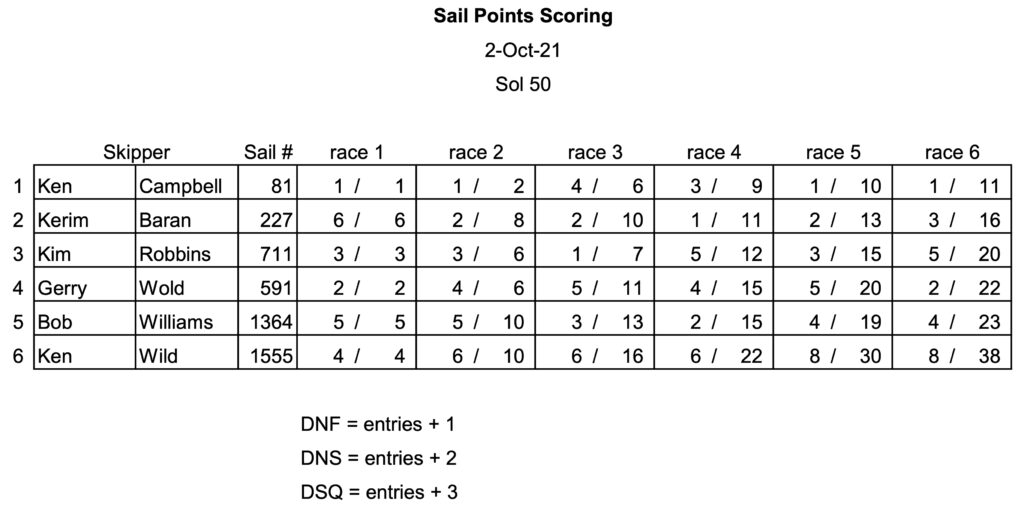 Thank You Kerim Baran for excellent drone footage and racing rules clinic video.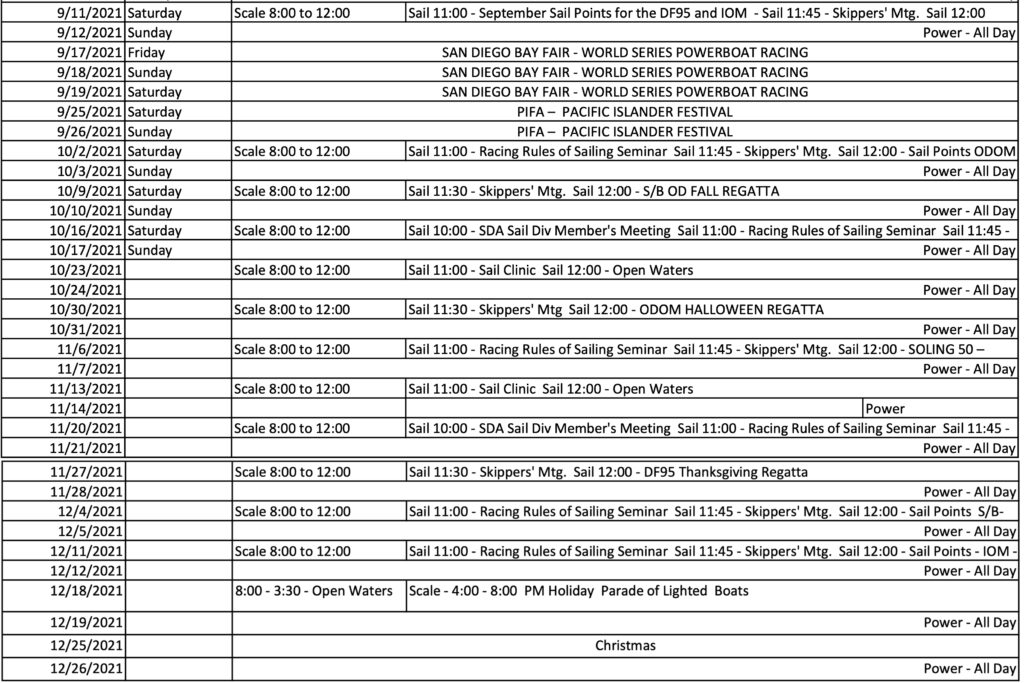 SMOOTH SAILING