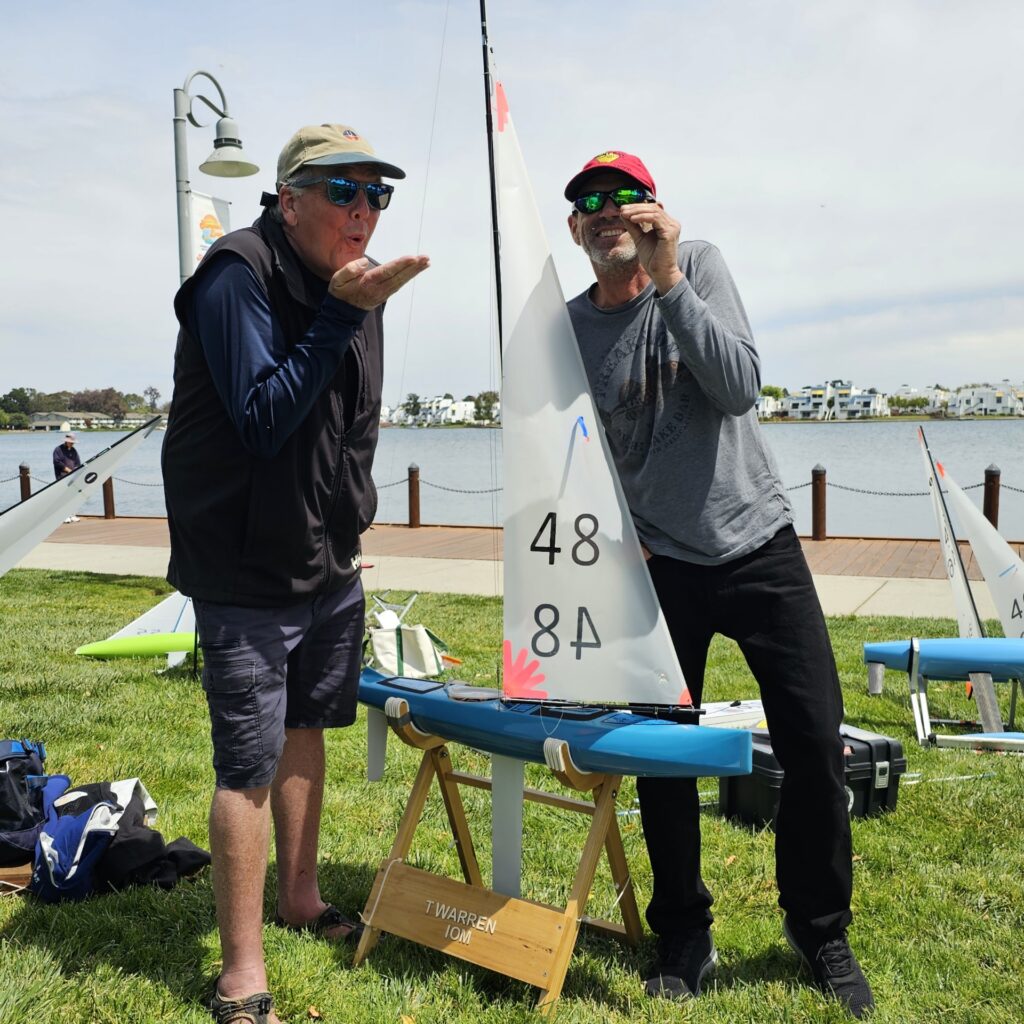 Four Argonaut IOM Sailors traveled to Foster City June 10 & 11 for the 2023 IOM Regionals – Dennis Rogers, Jess Atkinson, Jason Brooks and Tom Warren. There were just 13 entries but a highly competitive field leaving Jason and I feeling at least this was a gaining confidence event.  I was desperate for "B Rig"  experience as I was told it can blow stink at the lake. I was also warned of Kelley fish and weed wrapping around our IOM appendages!
As it turned out,  weed and jelly fish were the least of our concerns as Jason and I observed the rock stars show up on Saturday morning. These are the guys our parents warned us about.  
George Pedrick decided to forego the competition and became PRO as Freddy could not attend.  George moved us south of the Rec Center for more favorable course, and we all ran A Rigs the first day. But the winds did not cooperate early as George was able to get off several races before postponements and resetting the courses became the rule of the day. With a 180 wind shift, the first critical races required us to start from right to left and dyslexic vision hampered the rookies. Finding our speed was also difficult and we made major adjustments between the many races thus far. With another 180 windshift and wind building to upper limits of A Rig, Jason took the bait and was the only sailor to mount the B Rig. Unfortunately, he could not overcome the lulls.  Saturday's end results placed Dennis and Jess in the upper echelon with Gary Boel and Mark Gollison,  and Jason and I scoring in the Top 20!  
Sunday morning brought more challenges to George Pedrick as the City of Foster City booked two events…the Bay Area Dragon boat regatta took our Saturday race course away, and we had to push the course North of the Pagoda and into a short course configuration. And alas the wind gods came to play and pushed us all into B Rigs!  "This ought to be interesting!"  Lots of action!  Be awake!
I quickly found I had boat speed up and down the course- Kantun K2 conditions.the boat from Croatia was flying!  Planing, diving, and a hell of a lotta fun!  I started moving up in the order, but also found close quarter port and starboards required situational awareness. Several times I sailed passed outside the finish line's smaller balls, and had to circle back, costing me valuable positions.  When George suggested we target completing 32 races total, I felt my last chances of improvement.  Alas!  I steal a second place, then a fourth, and finally I got the start of my dreams, and fought hard for another 2nd place…but dang!  I nailed the final tack and WON my first race!  I did a Fernando Tatis 3rd Base Shuffle and got Congrats from all!  So that's how it's done!
We all had an excellent time, and as the results don't lie, Gary Boel and Mark Gollison went One Two.  The entire fleet gained a great deal of attention from the locals and the Dragon participants, who constantly banged their drums all day long. 
I was very impressed that every IOM player is willing to help each other out, are extremely friendly and enjoy the spirit of competition. There were no protests!  Penalties served without bantering.  And the sailing skills outrageous!  
George Pedrick announced that The 2024 US Nationals will likely be held in Foster City. 
SIGN ME UP!  And the Argonauts need to come up and play with the Best of the Best. They won't bite!  We will all benefit in enjoying top- level competition with classy people. 
PS Gary Boel paid me off with a cookie!  And Jess…thank you for encouraging Jason and I to compete. You are a true warrior!
Tom Warren IOM #48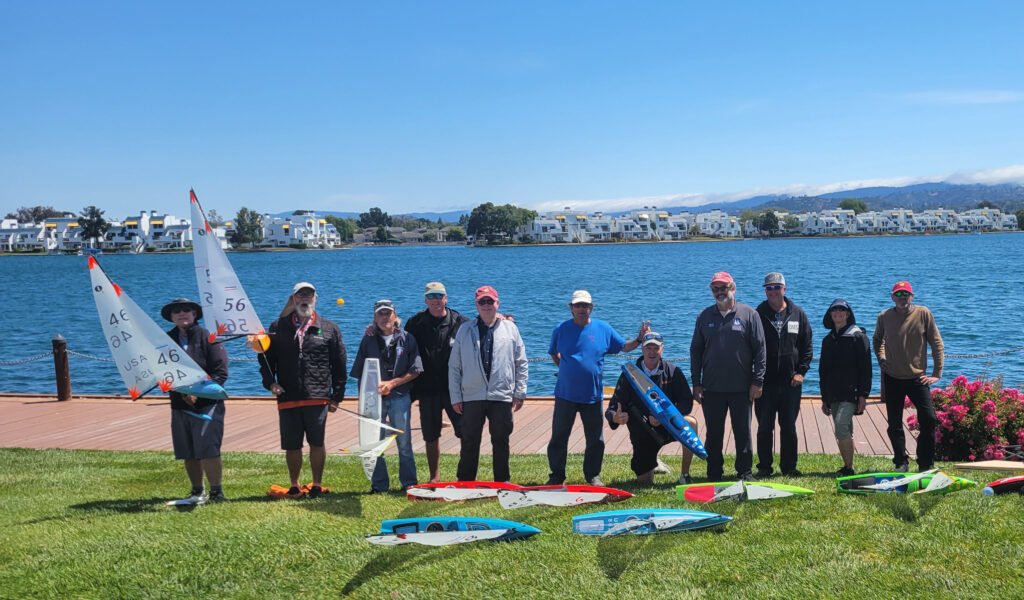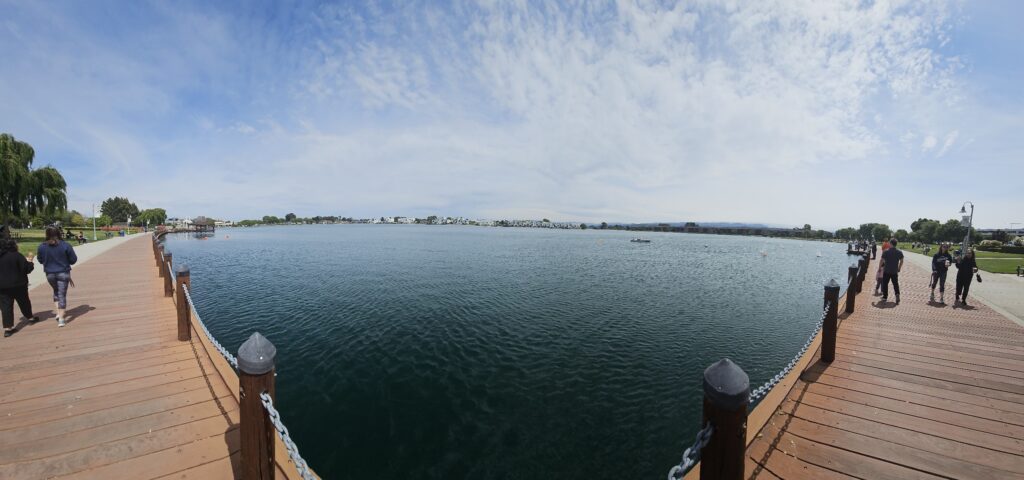 Hello IOM Sailors,
The regatta turned out pretty good. We had a bit of a crises as the City scheduled two water events on the same day. We both needed the same water and the Dragon Boats got there first and had bigger boats. So we set up a bit shorter course to leeward of them which worked out fine. The shorter course also meant we got in 17 more races Sunday for a total of 32 good races for the weekend. The day started out in A rig and switched to B just after lunch.
Special Thanks to Dick Hunter, Sandy Winton, Chris Sullivan, Gary Boell and Gene Harris for their contributions to making the event a success.
I need to confirm with Freddy, but I am confident we will be hosting the 2024 National's on one of the first two weekends in June of next year. Pencil it in and start making plans to attend. Be sure to bring a friend or two.
Thank you to all that attended. I enjoyed the time we spent together, and I look forward to the next time we cross paths.
George Pedrick